– Лена, а вам на каких этапах Гран-при предстоит выступать?
– В Москве и Китае. Мне еще ни разу не выпадали эти этапы, поэтому жду их с нетерпением. Особенно домашний турнир. Я еще никогда не принимала участия в таких крупных международных стартах именно в России. Для меня это новый опыт, но почему-то кажется, что в родных стенах кататься будет легче.
– Первый полноценный взрослый сезон получился у вас успешным, но и сил потребовал слишком много. Как отдохнули летом?
– Замечательно! Я была в Америке и во Франции. Обычно нас отпускают на две – две с половиной недели, а тут у меня было три недели полноценного отдыха! Оказалось, это самый оптимальный вариант. А то только начнешь втягиваться, и уже уезжать пора. Сейчас же я все успела. Купалась, загорала, ездила на экскурсии... Очень понравилась Миннесота, штат тысячи озер. Там просто какая-то нереальная красота. Из Франции тоже увезла очень много впечатлений. Была в Ницце, путешествовала по разным средневековым замкам... Я вообще больше люблю активный отдых, не могу долго просто лежать на пляже, мне обязательно надо что-то делать.
– А ведь были еще и экзамены в школе?
– Да, заканчивала 9-й класс. Очень волновалась, потому что в школе давно не была, я ведь на домашнем обучении. Да и разных страшных рассказов наслушалась про ЕГЭ, ОГЭ. А оказалось все не так страшно. Это как по американской горке проехать. Вот такие ощущения. Вроде и страшно, но раз – и все нормально прошло.
– Сейчас все мысли уже в новом сезоне, но если вспомнить прошедший...
– Самым сложным был чемпионат мира. Каталась я там с температурой. Ужасное состояние, но я себя хвалю за то, что не сдалась. Вообще для меня выступления в Шанхае стали отличным уроком. Я поняла, что не надо сдаваться ни при каких условиях. Хотя до сих пор у меня нет-нет да проскальзывает: эх, если бы не заболела... Но зато я выиграла чемпионат России. Быть лучшей у нас в стране при такой конкуренции – это дорогого стоит. Свои минусы я тоже, конечно, хорошо знаю, мы с тренером их подробно обсудили. Но в целом сезон получился хорошим. У меня не было старта, где бы я ни попадала в призовую тройку. И первых мест получилось больше, чем вторых и третьих.
– Почему-то кажется, что вы максималистка по натуре.
– Да. Я считаю, если занимаешься чем-то, нужно делать это идеально или вообще не делать.
– А если не удается по максимуму? Грызете себя?
– Конечно, нелегко это все. Но каждый старт обязательно чему-нибудь учит. Анализируешь это, потом пытаешься исправлять на тренировках... Нет, каких-то депрессий из-за неудач у меня не бывает. Просто работать начинаю еще больше. Как говорят – по работе и награда.
– Наблюдая за вашим умением так непринужденно вести себя на льду, так искренне улыбаться во время проката, создается впечатление, что и в жизни вы такой же открытый и жизнерадостный человек?
– Это правда. Я редко бываю грустной. Зачем нести людям негатив? Поэтому и на льду я абсолютно искренна в эмоциях, все делаю от души.
– Непросто, наверное, в большом спорте с таким характером?
– А это разные вещи. Слабохарактерных в спорте нет, и я не исключение. Просто люди ведут себя по-разному. Я добиваюсь своего, но не так, чтобы кому-то поперек встать. Для меня важны простые человеческие качества.
– А самое сильное свое качество сможете назвать?
– Я никогда никому не завидую. Просто знаю: если захочу – тоже этого добьюсь.
– Не пугает предстоящий период взросления, который многим фигуристкам дается очень тяжело?
– У меня есть тренер, который знает, как с этим справляться. Сейчас вернулась из отпуска, а мне все говорят: Лен, у тебя ноги в два раза длиннее стали. Но я пока никаких неудобств не чувствую.
– Вопроса про тройной аксель, который исполнила в прошлом сезоне Елизавета Туктамышева, тоже не избежать...
– Нужен ли этот прыжок мне? Трудно сказать... Лиза, конечно, молодец! Но не думаю, что нужно делать что-либо только потому, что это делает другой. Посмотрим. Можно ведь и в чем-то другом искать плюсы. Я знаю, в каком направлении мне нужно двигаться. Прибавить, например, в скорости скольжения, в высоте прыжков, да много еще в чем. У нас фигурное катание все-таки искусство, можно сказать.
– Новый сезон – всегда новые планы, новые надежды, но они ведь не только спорта касаются?
– Ой, здесь у меня целый список. Английский я уже учу, хочу добавить еще и французский. В театр хотелось бы почаще выбираться. Ну и учеба в школе стоит на одном из первых мест. Русский, математика, теперь вот еще добавится биология. Я хочу уже через год сдать выпускные экзамены, то есть пройти школьную программу досрочно. А вообще у меня мечта сняться в кино. Я, когда смотрю фильмы, очень остро их чувствую, если можно так сказать. Мне кажется, что у меня бы получилось показать характер другого человека, выразить его эмоции. Потом это просто интересно! Но кино, наверное, будет уже после спорта.
В середине августа юниорской серией Гран-при фигуристы открыли большой соревновательный сезон. Аналогичный взрослый турнир традиционно стартует в конце октября, а пока лидеры сборной России готовятся представить свои новые программы на контрольных прокатах, которые состоятся в Сочи 12–13 сентября. О том, как прошло лето, и о планах на сезон «Новым Известиям» рассказала одна из лучших наших одиночниц, бронзовый призер чемпионата мира Елена РАДИОНОВА.
Двукратная чемпионка мира по фигурному катанию среди юниоров россиянка Елена Радионова рассказала о подготовке программ на предстоящий сезон. Радионова — серебряный призёр чемпионата России 2013 года и бронзовый призёр чемпионата России 2014 года.
«Новые программы мне очень нравятся. Они разные. Короткая – «Фламенко», произвольная поставлена на музыку Третьего концерта Сергея Рахманинова. Мы хотели на контрасте показать, что я могу катать как позитивные заводные образы, как во "Фламенко", так и лирические, как в классике Рахманинова. Надеюсь, что у меня получится перевоплотиться и быть разной в этих программах.
Что касается произвольной программы, то это, можно сказать, моё обращение к людям на нашей планете. Давайте перестанем воевать, будем жить в мире, радоваться и любить. Каждый день в новостях я вижу, как погибают люди – дети. Это неправильно. Всем нужен мир. И своим катанием я хочу донести до людей, что жизнь прекрасна!» — цитирует Радионову официальный сайт ФФККР.
«Я сейчас нахожусь на сборе в Новогорске, подготовка проходит спокойно, по плану — пока втягиваемся в рабочий процесс, точнее, набираем форму. Программы ещё не поставили, буквально завтра начнём над ними работать. Короткую поставит Илья Авербух, произвольную — Николай Морозов. С Морозовым я ещё ни разу не работала, решили попробовать что-то новенькое. А Илья уже не раз ставил мне программы, всегда получалось хорошо, поэтому решили продолжить сотрудничество с ним.
Тройной аксель я пока не учу, приняли решение с тренером, что будем двигаться в другом направлении — прибавлять в красоте прыжков, вращений, скольжения. Всё-таки у нас фигурное катание, и кататься мы не должны забывать. Вообще, сейчас работаем надо всем — движемся в том же ритме, что и прежде. Я, конечно, знаю, в чём нужно прибавлять, над чем работать, но моя задача — выполнять, а вот тренер всё планирует, и я ей полностью доверяю», — приводит слова Радионовой «Р-Спорт».
Российская фигуристка Елена Радионова рассказала, как проходит подготовка к новому сезону, а также о том, на что обращает особое внимание.
Gold Olympic champion in Sochi - 2014 took part in the recording of a patriotic movie channel "Russia-1", announces the broadcast of the concert on Red Square on 12 June. Figure skater from Ekaterinburg answered the question of what it means for Russia. Authors clips presented Lipnitsky Julia: "The Russian figure skater, a student of the 11th grade." At the Olympic champion in the video were talented children, winners of various creative competitions, sports competitions, including - the global level.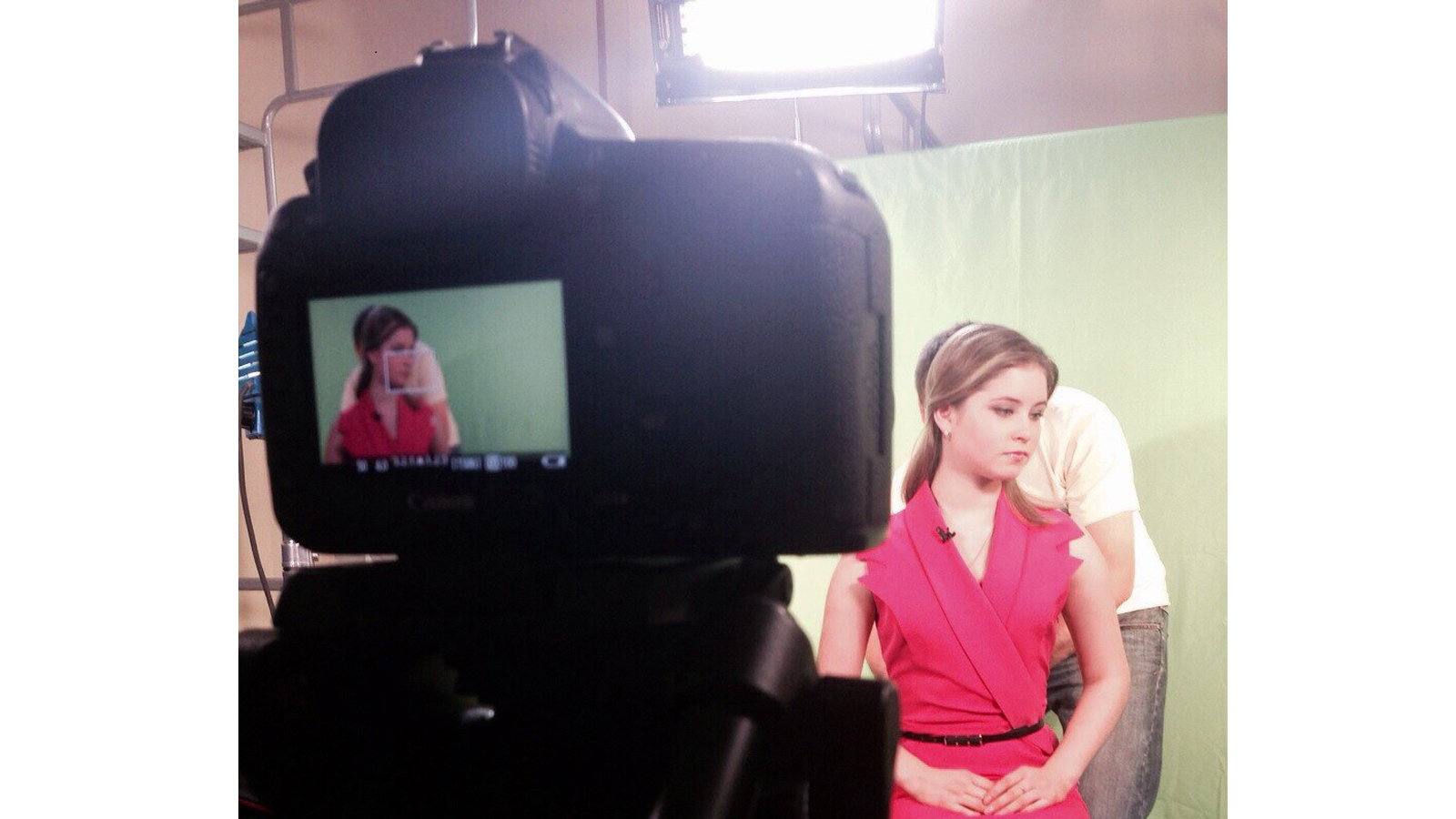 Yulia Lipnitskaya, Olympic champion - 2014: - My Russia - it's you. Each one of you. The whole country in general. We are strong when we are together. Thank you for your hearts to cheer for me. With a holiday, favorite Russia.
Shortly before the movie was shown on the TV channel, Lipnitskaya posted a couple of pictures from backstage. In both photos Julia looks somehow sad.
Бронзовый призер чемпионата мира Елена Радионова рассказала, как готовилась к борьбе и оценила завершившийся сезон.
– Какой была первая мысль, когда почувствовали себя плохо?
– Подумала, что все пропало. Ехала в автобусе на соревнования, и мне было так некомфортно, реально плохо. Закрадывались мысли, как же я смогу кататься? Разные мысли мелькали – хорошие и плохие. Но я старалась только о хорошем думать. И очень рада, что хорошо откатала короткую программу, что это помогло.
А зачем в такой ситуации паниковать? Уже все случилось, ничего не изменить. Что я могла сделать? Нужно было выходить из положения и стараться из последних сил. Но в меня верила мама, мои тренеры. Их поддержка мне очень сильно помогает всегда. Спасибо им большое, что поддерживают.
– Это первый сезон, когда вы выступаете на взрослом уровне и такие сразу успехи. Как вы сами это расцениваете?
– В начале сезона я вообще об этом не думала и ничего не загадывала. Не ожидала, что выиграю чемпионат страны. Да, я этого хотела. Но не загадывала. Настраивала себя хорошо катать программы. А если хорошо катаешь, то и результат придет. Но, честно говоря, не думала, что настолько хорошим получится этот первый взрослый сезон, – сказала Радионова официальному сайта Федерации фигурного катания России.
Напомним, что Радионова в прошедшем сезоне стала победительницей чемпионата России, серебряным призером Гран-при и чемпионата Европы, а также бронзовым призером чемпионата мира.
Тренер Елены Радионовой Инна Гончаренко оценила выступление спортсменки в произвольной программе на чемпионате мира в Шанхае (3-е итоговое место). 
«Что тут сказать, сил не хватило Лене. После проката она сказала, что чуть сознание не потеряла на льду. и на температуре кататься нелья, но когда ее сбиваешь, то появляется слабость и вялость.
Но Лена боролась изо всех сил. С утра провели только половину тренировки. Попробовали лед и ушли. Но вот так получилось. Лена что смогла, то и вытащила. Она – настоящий боец», – цитирует Гончаренко Team Russia-2014.
Сама Радионова так прокомментировала свой прокат произвольной программы (ФФКР).
«Я боролась до последнего. Конечно, выходила на произвольную программу очень вялой. Но сделала все, что могла. Только на последний элемент сил не хватило. Увы, не получился тройной ритбергер. Теперь я знаю, над чем работать. Вернусь в Москву, и будем продолжать.
Я не буду искать в себе оправданий. Сама виновата. Температуру сбили, но после болезни слабость. Но и что? Эти соревнования дадут мне огромный опыт, как выступать в экстремальных ситуациях, что никогда не надо сдаваться. Я боролась, но сил чуть-чуть не хватило.
Мне не обидно, что все сложилось так. Рада, что вообще вышла и так откатала произвольную. На короткой программе состояние вообще было никакое. Но что сделаешь? Так вышло. Даже не знаю, какое у меня состояние. До конца не понимаю, что со мной. Но еще раз скажу, что этот чемпионат мира дал мне огромный опыт. Эта медаль самая тяжелая в моей карьере», – рассказала Радионова.
Фигурное катание - либо на всю жизнь, либо не твое.
世界フィギュアスケート選手権大会2015が今週木曜日から上海で開催され、エレーナ・ラ
ジオノワとエリザヴェータ・トゥクタムィシェワの一位争いにアシュリー・ワグナーが絡
むことになるでしょう。
http://blogs.yahoo.co.jp/radionovarussia
フィギュアスケート (FIGURE SKATING)
Sport.ru / Winter Sport. The vice-champion of European Championship and champion of the Russian Championship Elena Radionova said the agency "F-Sport" of a quiet and familiar rhythm of preparing for the World Cup debut and yet she does not feel strong emotion.
Radionova this season, won the championship of Russia and two Grand Prix, but lost the gold another Russian woman Elizabeth Tuktamysheva Finale Grand Prix and at the European Championships. Last year Radionova became the third in the championship of Russia, but did not speak at the European Championships due to age restrictions.
"Right now, everything is so quiet and usually do not even know where to start - said Radionova in a telephone conversation. - We have not changed anything in the program after the European Championship - decided that the right to bring to the ideal of what has been achieved before. I even while some nervous trembling and excitement not feel it. I understand that after a week I fly on my first world championship, and I am at peace. "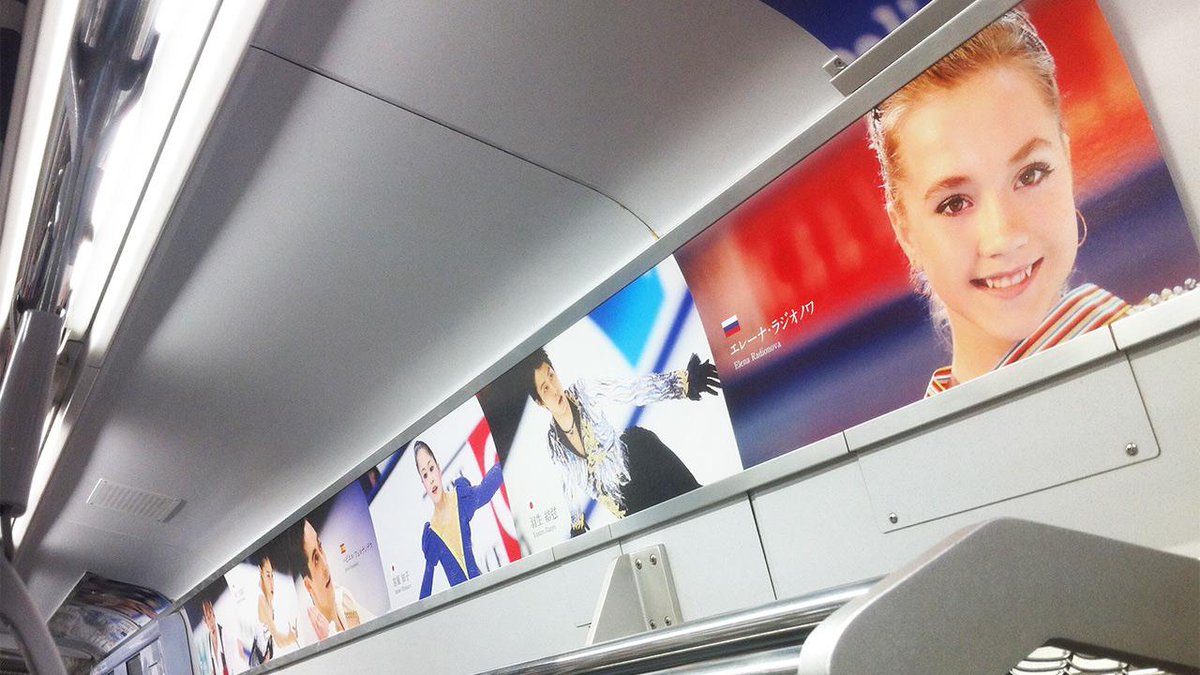 Skater admitted that she does not get hung up on an absolutely equal struggle in which she gave way the gold medal of the European Championship to Tuktamysheva. "Of course, then it was a shame. But what do we do now? I understand that you just need to move on. Leaving on training and continue to work. Switch to the World Cup and the usual scheme to prepare for it," - said Radionova.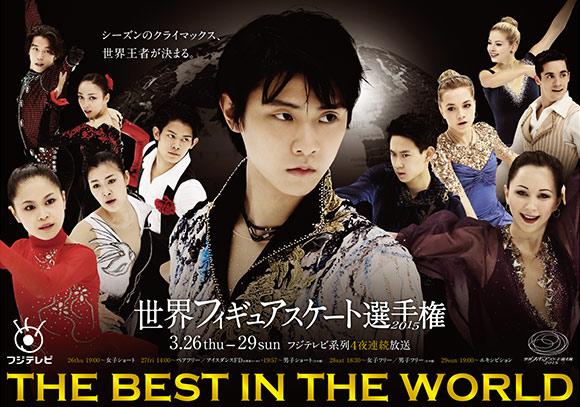 The World Championship will be held in Shanghai, March 23-29. The Russian team in women's figure skating also present European champion and winner of the Grand Prix Final Elizabeth Tuktamysheva and European Championship bronze medalist Anna Pogorilaya.
Russian champion Elena Radionova told about expectations before the World Cup, which will be held March 23-29 in Shanghai.
"At the World Cup will bring together the strongest and the best skater. There's every girl will be a strong contender. My goal in Shanghai, as usual - is to skate two clean programs. And in fact, what place can qualify, all will become clear in the course of the championship. The importance of the tournament I'm in the process of preparing wonder. But I understand that before, when I was little, I speak only for myself. And now I stand for Russia, from this responsibility twice more. Therefore, it is necessary to perform well in order to defend the honor of their country."
Recall, 16-year-old Radionova took second place in the final of the "Grand Prix" in Barcelona, ​​became the champion of Russia in Sochi and the silver medal of the European Championship in Stockholm. Add that Radionova is a double Junior World Championship, which is the highest in history.
Delta Goodrem has unveiled her new single 'Only Human'. The track is now available to buy on iTunes in the UK and Australia, with the accompanying music video set to premiere next week.
It was her role on Neighbours as blossoming wallflower Nina Tucker which introduced the world to her performing and songwriting talents. But cancer battle ended her acting ambitions on Neighbours.
Since the end of her last album campaign, Goodrem has put out promotional single 'Heart Hypnotic' and a cover of Martika's 'Love... Thy Will Be Done'.
The admixture between indigenous Europeans and North Africans historically enriched European culture and the percentage of Haplogroup E1b1b originated in North Africa is as high as 40% in southern Greece because the ancient Greeks were genetically linked to the ancient Egyptians. The genetic distance between Europeans and sub-Saharan Africans is generally smaller than the genetic distances between Africans and other non-European populations due to prehistoric admixture and sickle cell genes also have been detected in Europe, mostly in the Mediterranean region. It's often taught in school that the Western civilisation is a child of Greece but the ancient Greeks were North Africans who settled in Greece 7,000 years ago and they belonged to Haplogroup E-V13 originated in Egypt and they were genetic and cultural cousins of the ancient Egyptians. A genetic study also found that the Etruscans, who emerged about 1200 BC and provided many of the cultural underpinnings of Roman society, originated in Turkey. Piazza et al. (2007) studied the Y chromosome from males who had been living in selected areas of Tuscany where the Etruscans were known to have concentrated. The team compared the men's DNA sequences with those from men in modern Turkey, northern Italy, the Greek island of Lemnos, the Italian islands of Sicily and Sardinia and the southern Balkans. They found that the genetic sequences of the Tuscan men varied significantly from those of men in surrounding regions in Italy, and were most closely related to those of men from Turkey.
Three hypotheses have been proposed on the origin of the distinctive Etruscan civilization and language that flourished ca. 3,000 years before present (BP) in Central Italy: 1) an external Anatolian source (Lydia and Lemnos) as claimed by Herodotus, 2) an autochthonous process of formation from the preceding Villanovan society as firstly proposed by Dionysius of Halicarnassus and 3) an influence from Northern Europe. A synthetic geographical map summarizing 34 classical genetic markers in Italy differentiates a genetically homogeneous. Central Italian region between the Arno and Tiber rivers (ancient Etruria) from the rest of Italy. While this fact was tentatively interpreted as a genetic footprint of the Etruscans, its verification remained a challenge due to lack of data on differentiation of such markers and its calibration with time. Here we show the genetic relationships of modern Etrurians, who mostly settled in Tuscany, with other Italian, Near Eastern and Aegean peoples by comparing the Y-chromosome DNA variation in 1,264 unrelated healthy males from: Tuscany-Italy (n=263), North Italy (n=306), South Balkans (n=359), Lemnos island (n=60), Sicily and Sardinia (n=276). The Tuscany samples were collected in Volterra (n=116), Murlo (n=86) and Casentino Valley (n=61). We found traces of recent Near Eastern gene flow still present in Tuscany, especially in the archaeologically important village of Murlo. The samples from Tuscany show eastern haplogroups E3b1-M78, G2*-P15, J2a1b*-M67 and K2-M70 with frequencies very similar to those observed in Turkey and surrounding areas, but significantly different from those of neighbouring Italian regions. The microsatellite haplotypes associated to these haplogroups allow inference of ancestor lineages for Etruria and Near East whose time to the most recent common ancestors is relatively recent (about 3,500 years BP) and supports a possible non autochthonous post-Neolithic signal associated with the Etruscans.
The Uyghur people are racially around 80% white according to recent genetic studies and there is "white genocide" going on in Communist China against this white minority group in Xinjiang. Mass immigration of Han Chinese to Xinjiang had made Uighurs a minority in their own region and the government is offering cash rewards for couples who intermarry and the Manchu people in Manchuria were wiped out of existence under Mao in a similar fashion. The most common haplogroup in the Uyghur population is R1a1 (28.6%), followed by J (18.4%), and the Uyghurs' genetic makeup is up to 80% Western Eurasian (Zhou et al. 2007). The Uyghurs are one of the oldest tribal groups in the world with Haplogroup J's parent haplogroup F (10.2%) as well as P (8.2%), which is a parent haplogroup of R1a and R1b commonly found in Europe. The Tarim mummies discovered in Xinjiang were classified as Caucasoid and their paternal lines were R1a1 but their maternal lines were predominantly East Asian C, which may show that intermarriages were common about 5,000 years ago, when the ancestors of the Uyghurs colonised present-day Xinjiang.
At the individual level, the proportion of East Asian ancestry in UIG individuals ranges from 15.7% to 59.7%, and the proportion of European ancestry in UIG individuals ranges from 40.3% to 84.3%. The distribution of admixture proportions among UIG individuals is relatively even, and the variation is much smaller than the estimation of variation in the AfA population.58 It is unlikely that such results were due to sampling of closely related individuals, because the IBD values within UIG samples were the lowest in all populations (CHB, JPT, CEU, YRI) (Table 3). Furthermore, the ancestry variation among individuals could even be overestimated, given that the result was based on the data of one single chromosome. This result suggests a much longer history of admixture events for the Uyghur population compared with the AfA population, because recombination over many generations has interwoven chromosome segments derived from both ancestries and drift of ancestries among individuals has become very small.
http://www.ncbi.nlm.nih.gov/pmc/articles/PMC2427216/
The mummies preserved in the Xiaohe Tomb complex located in the Xinjiang Uyghur Autonomous Region have Caucasoid physical features and it's estimated that the ancient Uyghur population lived in the Tarim basin since the early Bronze Age. Their maternal lineages belong to the East Asian haplogroup C, while their paternal lines were the West Eurasian haplogroup R1a1a, which is also common in the Russian population. South Siberia is a likely place where the admixture of Eastern and Western populations occurred more than 10,000 years ago before the ancestors of the Uyghur population settled in the Tarim basin around 5,000 years ago.
The Khanty and Mansi possess a combination of east- and west-associated uniparental lineages, including features distinct from those observed among other Northwest Siberian populations. The distribution of the West and East Eurasian lineages shows clear east–west clines across the North Eurasia, which is in line with the current understanding of the Eurasian genetic landscape.8, 9, 11, 21, 22, 41 In this context, the Northwest Siberia appears as a 'contact zone' between the East and West Eurasian gene pools. Among the Northwest Siberians, the diversity within several uniparental sublineages (such as U7, J1b, J1c, J2, G2 and C5 for mtDNA; and N3 and R1a1 for Y chromosome) appears limited. However, c. 20–25% of the mtDNA haplotypes belonging to western (U4, U5a) and eastern (C*, D*) haplogroups show moderate haplotype diversities among the Khanty, Mansi, Ket and Nganasan. This suggests that the Northwest Siberia was initially colonized by humans carrying both West and East Eurasian Upper Paleolithic lineages. This is congruent with the concept of a genetic continuum of the early Upper Paleolithic populations expanding from Near East/Southeast Europe to Northwest Siberia.40, 44 Indeed, similar ρ-estimates were obtained for mtDNA U4 haplotypes in Northeast European (15.2–29.6 Kyr), Khanty and Mansi (11.9–29.7 Kyr) and all Northwest Siberian populations (12.8–29.6 Kyr), which also agree with the estimates presented for European U4 haplotypes (16–24 Kyr)18 In parallel, similar late Upper Paleolithic coalescent time estimates were observed for C* mtDNAs in Kanty and Mansi (14.5–31.7 Kyr BP) and all Northwest Siberian populations (14.4–32.0 Kyr BP).
http://www.nature.com/ejhg/journal/v16/n10/full/ejhg2008101a.html
Fig. 1. Maximum-likelihood tree of 75 populations. A hypothetical most-recent common ancestor (MRCA) composed of ancestral alleles as inferred from the genotypes of one gorilla and 21 chimpanzees was used to root the tree. Branches with bootstrap values less than 50% were condensed.Population identification numbers (IDs), sample collection locations with latitudes and longitudes, ethnicities, language spoken, and size of population samples are shown in the table adjacent to each branch in the tree.Linguistic groups are indicated with colors as shown in the legend.
Several genome-wide studies of human genetic diversity focusing primarily on broad continental relationships, or fine-scale structure in Europe, have been published recently (1–8).We have extended this approach to Southeast Asian (SEA) and East Asian (EA) populations by using the Affymetrix GeneChip Human Mapping50K Xba Array. Stringently quality-controlled genotypes were obtained at 54,794 autosomal single-nucleotide polymorphisms (SNPs) in 1928individuals representing 73 Asian and two non-Asian HapMap populations (9). Apart from developing a general description of Asian population structure and its relation to geography, language,and demographic history, we concentrated on uncovering the geographic source(s) of EA and SEA populations.We first performed a Bayesian clustering procedure using the STRUCTURE algorithm (10)to examine the ancestry of each individual. Each person is posited to derive from an arbitrary number of ancestral populations, denoted by K. We ran STRUCTURE from K = 2 to K = 14 using both the complete data set and SNP subsets to exclude those in strong linkage disequilibrium (Fig. 1 and figs. S1 to S13). At K = 2 and K = 3, all SEA and EA samples are united by predominant member-ship in a common cluster, with the other cluster(s)corresponding largely to Indo-European (IE) and African (AF) ancestries. At K = 4, a component most frequently found in Negrito populations that is also shared by all SEA populations emerges,suggesting a common SEA ancestry. Each value of K beyond 4 introduces a new component that tends to be associated with a group of populations united by membership in a linguistic family,by geographic proximity, by a known history of admixture, or, especially at higher Ks, by membership in a small population isolate. The results obtained using frappe (11), a maximum-likelihood–based clustering analysis, showed a general concordance with those of STRUCTURE (figs. S14to S26). These analyses show that most individuals within a population share very similar ancestry estimates at all Ks, an observation that is consistent also with a phylogeny relating individuals (fig. S27) based on an allele-sharing distance (12). Therefore, we proceeded to evaluate the relationships among populations. A maximum-likelihood tree of populations, based on 42,793SNPs whose ancestral states were known (Fig.1), showed that all the SEA and EA populations make up a monophyletic clade that is supportedby 100% of bootstrap replicates. This pattern remained even after data from 51 additional populations and 19,934 commonly typed SNPs from a recent study were integrated into the tree (fig.S28). These observations suggest that SEA and EA populations share a common origin.STRUCTURE/frappe and principal components analyses (PCA) (13) (Figs. 1 and 2 and figs.S1 to S26) identify as many as 10 main population components. Each component corresponds largely to one of the five major linguistic groups(Altaic, Sino-Tibetan/Tai-Kadai, Hmong-Mien, Austro-Asiatic, and Austronesian), three ethnic categories (Philippine Negritos, Malaysian Negritos,and East Indonesians/Melanesians) and two small population isolates (the Bidayuh of Borneo andthe hunter-gatherer Mlabri population of centraland northern Thailand).
Fig. 2. Analysis of the first two PCs. (A) 1928 individuals representing all 75populations. (B) 1868 individuals representing 74 populations (excluding YRI). (C) 1471 individuals representing 58 populations (excluding all Indians,CN-UG, TH-MA, AX-ME, and Negritos from Malaysia). (D) 1235 individuals representing 44 populations (excluding Philippine Negritos, PI-MA, and East Indonesians)
The STRUCTURE results (Fig. 1 and figs. S1 to S13), population phylogenies (Fig. 1 and figs. S27 and S28), and PCA results (Fig. 2) all show that populations from the same linguistic group tend to cluster together. A Mantel test confirms the correlation between linguistic and genetic affinities (R2 = 0.253;P< 0.0001with 10,000 permutations), even after controlling for geography (partial correlation = 0.136; P <0.005 with 10,000 permutations). Nevertheless, we identified eight population outliers whose linguistic and genetic affinities are inconsistent [Affymetrix-Melanesian (AX-ME), Malaysia-Jehai (MY-JH9(Negrito), Malaysia-Kensiu (MY-KS) (Negrito),Thailand-Mon (TH-MO), Thailand-Karen (TH-KA), China-Jinuo (CN-JN), India-Spiti (IN-TB),and China-Uyghur (CN-UG); see table S3]. These linguistic outliers tend to cluster with their geographic neighbors or [especially evident in the principal component (PC) plots of Fig. 2] occupy an intermediate position between their geographic neighbors and the more-distant members of their linguistic group. These patterns are consistent either with substantial recent admixture among the populations (14–16), a history of language replacement(17), or uncertainties in the linguistic classifications themselves (for example, the controversial Altaic family, which groups Korean and Japanese with Uyghur). Considerable gene flow among Asian populations was observed among subpopulations in these clusters, including those groups believed to practice endogamy based on linguistic, cultural,and ethnic information. In fact, most populations studied, even at lower Ks, show evidence of admixture in the STRUCTURE analyses. For example, the Han Chinese have grown to be-come the largest ethnic group today in a demographic expansion that has occurred mostly within historical times. STRUCTURE reveals that the six Han Chinese population samples in our study show varying degrees of admixture(Fig. 1 and figs. S1 to S26) between a northern Altaic cluster and a Sino-Tibetan/Tai-Kadaicluster, which most frequently appears in the ethnic groups sampled from southern China and northern Thailand. Finally, most of the Indian populations showed evidence of shared ancestry with European populations, which is consistent with the recent observations (18) andour understanding of the expansion of Indo-European–speaking populations (Fig. 1 and figs.S1 to S26). The geographic source(s) contributing to EA populations have long been debated. One hypothesis suggests that all SEA and EA populations derive primarily from a single initial migration,which entered the continent along a southern,largely coastal route (19, 20). Another hypothesis argues for at least two independent migrations into East Asia, first along a southern route, fol-lowed later by a series of migrations along a more northern route that served to bridge European and EA populations, but with little contribution to populations in Southeast Asia (20). The topology of a maximum-likelihood tree (Fig. 1 and fig.S28) displays a largely south-to-north ordering of the populations, and a plot of the first two PCs(Fig. 2) similarly orients most populations according to their geographic coordinates. The average value of the first PC is highly correlated with the latitude at which the populations were sampled(R2 = 0.79, P < 0.0001). Such a pattern could result simply from isolation-by-distance (IBD), as suggested by Ding et al. (21), although a recent study failed to detect IBD in East Asia with data from the Human Genome Diversity Project (22).In an effort to distinguish between long-term historical divergence and the effects of IBD, we applied partial and multiple Mantel tests to the data (23) [see supporting online material (SOM)text for details]. The primary approach was to ascertain the differential correlation between genetic distance, geographical distance, and a group indicator matrix as an indication of prehistoric population divergence. The partial correlation co-efficient of genetic and geographic distances was0.228 (P < 0.0006), after controlling for the group indicator matrix (inferred from STRUCTURE/frappe analyses), whereas the partial correlation of the genetic and group indicator matrices was0.403 (P < 0.0001) after controlling for geography. The superior association between genetic distance and the group indicator matrix as measured by the correlation coefficients suggests that prehistorical population divergence is the favored model over IBD in explaining the data (24). This conclusion is supported by simulation studies that also suggest that the observed patterns cannot be explained by simple IBD effects alone (see SOM text for details).
Fig. 3. Analysis of haplotype diversity, haplotype sharing, and population phylogeny. (A) Haplotype diversity versus latitudes. Haplotypes were estimated from combined data, and diversity was measured by heterozygosity of haplotypes. HSa, b, c, and d and the corresponding colors show the percentages of EA group haplotypes in each class: HSa, found in CSA only; HSb, found in neither CSA nor SEA; HSc, found in both CSA and SEA; HSd, found in SEA only. Latitudes(y axis) for groups were obtained from the center of sample collection locations.Circled numbers are as follows: 1, Indonesian; 2, Malay; 3, Philippine; 4, Thai; 5,Southern Chinese minorities; 6, Southern Han Chinese; 7, Japanese and Korean;8, Northern Han Chinese; 9, Northern Chinese minorities; and 10, Yakut. Haplotype heterozygosity of each group was estimated from 100-kb bins and taking together all haplotypes within each group. R2for the regression line is 0.91 (P <0.0001). (B) Haplotype sharing analysis for EA populations and groups. YKT,Yakut; N-CM, Northern Chinese minorities; N-HAN, Northern Han Chinese;JP-KR, Japanese and Korean; S-HAN, Southern Han Chinese; S-CM, Southern Chinese minorities; EA, East Asian. (C) Phylogeny of group private haplotypes.EA private haplotypes: haplotypes found only in EA samples; SEA private haplotypes: haplotypes found only in SEA samples; CSA private haplotypes:haplotypes found only in CSA samples; Shared haplotypes: haplotypes found in all EA, SEA, and CSA samples; African haplotypes were used as outgroup. (D)Maximum-likelihood tree of 29 populations. The tree is based on data from19,934 SNPs. Bootstrap values were based on 100 replicates. Only values on splitting of African and non-African, European and Oceanian and Asian, and Oceanian and Asian are shown.
To further refine the analysis, we looked to haplotype organization to limit the effect of fluctuations in single-nucleotide determinations and to increase the resolution around genetic diversity.The IBD model predicts a correlation of genetic distance with geographical distance but not genetic diversity and geographic distance (24). By contrast, we found (Fig. 3A) that haplotype diversity is strongly correlated with latitude (R2 =0.91, P < 0.0001), with diversity decreasing from south to north, which is consistent with a loss of diversity as populations moved to higher latitudes. In estimating the contribution of SEA and Central-South Asian (CSA) haplotypes to the EA gene pool by haplotype sharing analyses (16), we found that more than 90% of haplotypes in EA populations could be found in SEA and CSA populations, of which about 50% were found in SEA and EA only and 5% found in CSA only (Fig. 3B,see also SOM text). Phylogenetic analysis of private haplotypes indicates greater similarity be-tween EA and SEA populations relative to EA and CSA populations (Fig. 3C). These observations suggest that the geographic source(s) contributing to EA populations were mainly from SEA populations, with rather minor contributions from CSA and that this clinal structure of EA populations arose from prehistoric population divergence rather than IBD or gene flow from CSA populations.On the basis of increased cultural, linguistic,and genetic diversity, the origins of SEA populations are thought to be more complex than the origins of those to their north. Notably, the Negritos of the Philippines and Malaysia differ from neighboring populations in aspects of their physical appearance, prompting intense speculation about models of human settlement in Southeast Asia. The two-wave hypothesis, which suggests that ancestral Negrito populations settled in South-east Asia, Australia, and Oceania before a more northerly migration originating in or near the Middle East, and spreading both toward Europe and Northeast Asia via Central Asia (25), has been sup-ported by phylogenetic trees constructed from data on a limited number of protein markers (24, 25).The topology of our population trees, both with and without the data from additional European and Asian populations discussed in (1), is in-consistent with regard to this genetic similarity of European and EA populations (Figs. 1 and3D). Instead, on the basis of variation at a large number of independent SNPs, we observed that there is substantial genetic proximity of SEA and EA populations (fig. S28). An identical pattern is seen in the population tree of Li et al. (1) based on all of their 642,690 SNPs. Our forward-time simulation results under extreme ascertainment scenarios (SOM text) show that the observed phylogeny is not the result of ascertainment bias.Simulation studies also suggest that substantial levels of migration between populations after their initial separation are unlikely to distort the topology of the phylogeny (SOM text).
There is some sense of genetic continuity from Western Europeans to Indians and Indians to Uyghurs as well as Uyghurs to East Asians because neighbouring tribes historically interbred with each other (Fig 2). Modern Europeans harbour up to 20% of Ancient North Eurasian (ANE) ancestry because Siberian tribes with Haplogroup N migrated to Scandinavia and Eastern Europe and mixed with European hunter-gatherers (i.e. Saami). Another important finding from this study is the varying degrees of Austronesian admixture in East Asians. It's very low in the Japanese and Korean populations as the Korean sample has 1-2% Austronesian DNA, while the Japanese samples have 2-3%. But Chinese populations are up to 45% Austronesian and the presence of Denisovan DNA was detected in Chinese samples in a previous genetic study by a Swedish team.